Samuel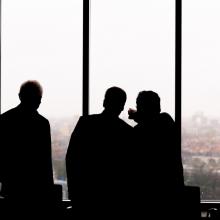 Political scandals are evergreen.
On any given week, one or another political leader, cultural star, or renowned athlete are experiencing an embarrassing and public downfall. Recently, we've born witness to the fall of a former Speaker of the House and a reality television celebrity. Next week, a new cast of characters will take their place. So ubiquitous are such scandals that they are the backdrop for the television show Scandal, a show I know is on because my Facebook page explodes with conversation about it!
But here's the odd thing about these scandals, these falls from grace: they are so common that they shouldn't shock us anymore. And yet these scandals sell newspapers, draw eyes on television. We can always muster some outrage at these all too common crimes.
Churches play the unique role of seeing the big picture. We can call out the values and virtues of the issues. Let's not just worry about the poor in our own communities, but the poor everywhere, the people everywhere who are struggling. We can't be private anymore. We must be living water for all people.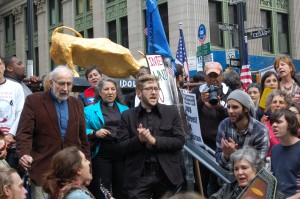 People everywhere are leaving their private spaces and gathering together -- that's already church. This is a Holy Spirit moment.