Rutgers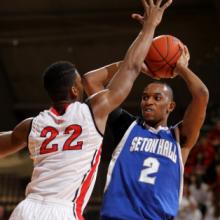 March Madness ended with an exhilarating April flourish on Monday as the Louisville Cardinals defeated the Michigan Wolverines and became the new kings of college basketball after a tense 82-76 win in Atlanta.
But the euphoria that always accompanies the popular NCAA tournament may be short-lived this year, as media attention returns to an unprecedented spate of crises that have prompted grave concern about the ethics of college sports.
Chief among the outrages is the ongoing backlash over an abusive basketball coach at Rutgers University, but the sex abuse scandal in the Penn State football program also remains fresh in the public's mind.
A litany of other alleged acts of malfeasance involving the NCAA, big-time schools, high-profile coaches and student athletes also continues to undermine the credibility of college programs, while concerns are growing about the pernicious influence of huge television contracts, especially for college football games.
Yet amid this tumult, a brand-new basketball conference composed almost entirely of Catholic schools is set to emerge this summer, which some say could point the way toward a new, or perhaps old-fashioned, model of college sports — and maybe even burnish the church's image along the way.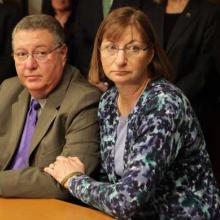 RIDGEWOOD, N.J. — The parents of Tyler Clementi have left their longtime evangelical church due to its views on homosexuality.
Jane and Joe Clementi told The New York Times that they had grown increasingly out of step with the Grace Church, a nondenominational evangelical church in Ridgewood, N.J., due to its casting of homsexuality as sinful.
Tyler Clementi committed suicide by jumping off the George Washington Bridge in 2010. His death came just days after his roommate, Dharun Ravi, had spied on him during a tryst with another man in their freshman dormitory at Rutgers University.
Ravi was convicted of 15 charges, including invasion of privacy and bias intimidation, in March. He was sentenced to 30 days in jail, of which he served 20.
The case garnered national attention from the media, as well as gay rights and anti-bullying activists. Clementi had come out to his parents just days before he left for college, and numerous news outlets reported that he had left feeling rejected. According to the Times, Tyler told his mother that he did not believe he could be Christian and gay.