Robert Mickens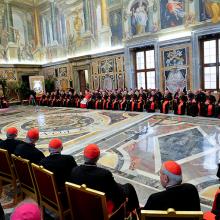 As Pope Francis marks the fourth anniversary of his revolutionary papacy, the pontiff apparently finds himself besieged on all sides by crises of his own making: an open "civil war" in the Catholic Church and fears of schism, mounting opposition from the faithful, and a Roman Curia so furious with his reforms that some cardinals are plotting a coup to topple him.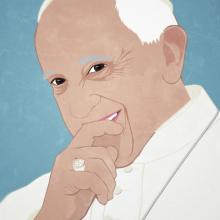 Are the media pulling their punches when it comes to Pope Francis?
Whether it's because he carries his own bags or cold-calls troubled Catholics who write to him, or because he so clearly loves interacting with crowds or drives a beat-up Renault around the Vatican, it's hard to tell. But at some point, much of the world's media fell for the new pope.
Now an increasing number of Vatican insiders are asking whether the largely positive view of Francis affects the way the media cover the Holy See.