resign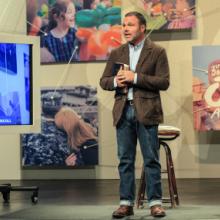 Controversial Seattle megachurch founder Mark Driscoll will step down for at least six weeks while church leaders review formal charges lodged by a group of pastors that he abused his power.
The 43-year-old pastor has been under fire in recent months for plagiarism, inappropriate use of church funds, and improper behavior toward subordinates.
Returning from vacation Sunday, Driscoll addressed Mars Hill worship services through a pre-recorded message.
"I want to say to my Mars Hill family, past and present, I'm very sorry. I genuinely mean it," Driscoll said in his address. "I'm very sorry for the times I've been angry, short or insensitive. I'm very sorry for anything I've done to distract from our mission by inviting criticism, controversy or negative media attention."
Driscoll said he will not do any outside speaking for the foreseeable future and postpone the publication of his next book.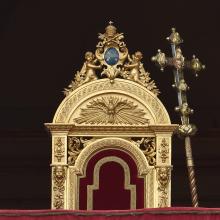 After nearly eight years since being named to the chair of Peter, Pope Benedict XVI announced this morning that he is resigning at the end of February.
If you live in the post-Modern, post-Christendom uber-hip world, you might not understand the full weight of this morning's announcement.
A pope hasn't "resigned" in 600 years.
" ... in today's world, subject to so many rapid changes and shaken by questions of deep relevance for the life of faith, in order to govern the bark of Saint Peter and proclaim the Gospel, both strength of mind and body are necessary, strength which in the last few months, has deteriorated in me to the extent that I have had to recognize my incapacity to adequately fulfill the ministry entrusted to me. For this reason, and well aware of the seriousness of this act, with full freedom I declare that I renounce the ministry of Bishop of Rome, Successor of Saint Peter, entrusted to me by the Cardinals on 19 April 2005, in such a way, that as from 28 February 2013, at 20:00 hours, the See of Rome, the See of Saint Peter, will be vacant and a Conclave to elect the new Supreme Pontiff will have to be convoked by those whose competence it is."
As a cradle Catholic who loves the church enough to fight with her when she fails to live up to her Gospel call, the words "the See of Saint Peter, will be vacant" are words that strike a dark loneliness in my stomach and soul.