refusal of service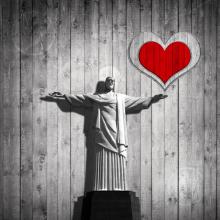 "Never in my life has my very faith been called into question like this."
That's what young evangelical writer Jonathan Merritt told me this week. His statement followed a media firestorm, ignited when both he and Kirsten Powers, weighed in on proposed laws in Kansas and Arizona that would have allowed business owners to deny service to gay couples, based on conservative religious beliefs about homosexuality. Merritt and Powers each suggested that justifying legal discrimination against gay and lesbian couples might not be the best form of Christian outreach and raised consistency issues of whether discrimination would also be applied to other less than "biblical" marriages, or if just gays and lesbians were being singled out.
Their columns in both the Religion News Service and the Daily Beast have provoked intense responses from many Southern Baptists (where Merritt has his own heritage), those who call themselves Neo or "New" Calvinists, and other assorted critics from the political right.
Neither Merritt nor Powers took clear theological positions on all the sexuality issues involved. But both have been stunned by the responses from emails, tweets, and angry phone calls. The 1,200 Twitter notifications, messages, and calls from "leaders" that Merritt has received in the last few days include, "You only pretend to worship Jesus." "You're not a Christian." "You are the enemies of Christianity." "You're marginalized now." "You're damaged goods." "You're on the outs now."
Merritt and Powers were not questioning the gospel; they were "just asking whether we should discriminate against a whole group of people." Both columnists believe Christians can honestly disagree on these complicated questions surrounding sexuality, but wanted to raise a discussion about whether passing laws that discriminate based on one religious point of view was wise, especially in this rapidly changing culture.