Rabbi Julie Schonfeld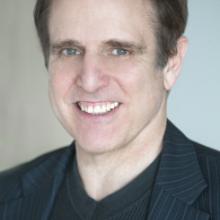 If you're Jewish, it's the time of year to do some serious soul-searching.
On Rosh Hashanah, the Jewish new year that begins at sundown on Sept. 24, Jews ask how they could have lived up to their better selves during the previous year, and for forgiveness from God and those they have wronged.
And while they're not required to make New Year's resolutions, a lot of Jews do anyway.
"Mine usually revolve around my mother," said Debbie Sann, a Washington, D.C., mother of two. "I ask God to forgive me for not being a better daughter, and then I resolve to be a better daughter and I say I will call my mother at least once a week."
Sann is typical of many Jews who make resolutions around Rosh Hashanah — nobody ever discussed the idea with her, or taught it to her in Hebrew school, but she started the practice because it just felt right. In her 20s, walking home from synagogue, she made her first resolution, and has been doing so ever since.
To some — and not always the most traditional of Jews — the practice seems a bit un-Jewish, a little too reminiscent of the quickly abandoned resolutions that spur couch potatoes to dig out their workout gear and join a gym in early January.
But like many Jews who make Rosh Hashanah resolutions, Sann also makes resolutions on Jan. 1. Those are different — she resolves to keep a more organized house, or to work harder. But the ones she makes during the Jewish High Holy Days "are about being a better person," she said.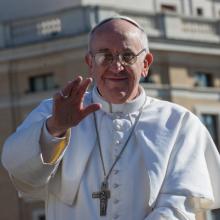 In his first official meeting with a Jewish delegation, Pope Francis on Monday reaffirmed the Catholic Church's condemnation of anti-Semitism and vowed to further deepen Catholic-Jewish relations.
"Due to our common roots, a Christian cannot be anti-Semitic!" he told a delegation of the International Jewish Committee for Interreligious Consultations, the Vatican's official partner for interfaith dialogue with the world's Jews.
In his speech, Francis stated that the church condemns "hate, persecution, and all manifestations of antisemitism."