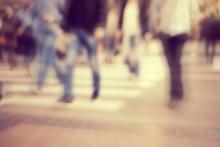 Christians do a disservice to the gospel message by removing the cultural context from Jesus's ministry and watering down his message to one of religious platitudes. We like to generalize the words of Jesus and transform his life into a one-size-fits-all model that can apply to all of humanity.
Throughout the New Testament Jesus was more complex than we give him credit for.
He intentionally, purposefully, and passionately addressed very specific causes. He radically addressed the diverse and complicated conflicts of the time and shattered the status quo.
Jesus wasn't just preaching a universal salvation message for the world, but he was also addressing specific political, social, and racial issues. He was helping those who were being abused, violated, and oppressed.