primates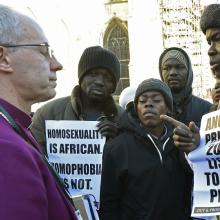 The Anglican Communion's worldwide leaders, finishing up four days of heated discussions, sought to project a sense of unity despite a move to exclude the Episcopal Church from key policy decisions over the American province's acceptance of same-sex marriage. The Archbishop of Canterbury, Justin Welby, overall leader of the global body, stressed at a news conference on Jan. 15 that the church had chosen to remain together, albeit effectively as a house divided.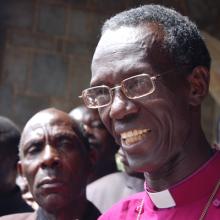 Concerned that the crisis in the worldwide Anglican Communion is deepening, conservative Anglican primates in Africa are organizing a second conference to discuss ways of returning the church to what they describe as biblical faithfulness.
The primates held the first conference in Jerusalem in 2008, five years after openly gay New Hampshire Bishop Gene Robinson was consecrated in the Episcopal Church. The action threw the communion into disarray.
At the Jerusalem meeting, the primates called for the creation of an Anglican province in North America to rival the Episcopal Church. Five years later, the primates say the new Anglican province, known as the Anglican Church in North America, is thriving.