preach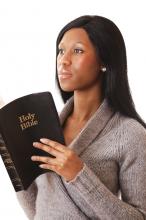 More and more African-American women are called to ministry—yet still excluded from the pulpit.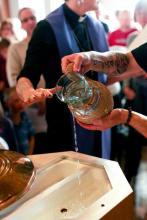 Years ago on a bright Tuesday in March, I was driving to seminary and I found myself stuck in traffic on I-25.  Sitting in a dead stop on the interstate I stared up into the clear blue Colorado sky and thought, "What in the world  am I doing?  I don't believe a word of this Jesus stuff. I mean, It's a fairy tale."
But then in the very next moment I thought, "Except…throughout my life…I have experienced it to be true." 
I experience the gospel to be true even when I can't believe it. And honestly sometimes I believe the gospel even when I don't experience it.  And I suggest to you today that this is why we have and even why we need Word and Sacrament. Because see, we are a forgetful people.
And it is to this office of Word and Sacrament that you have been called Matthew and I feel like in an ordination sermon, the preacher should in some way address the level of preparedness of the ordinand in question, and I am in a position to do just that.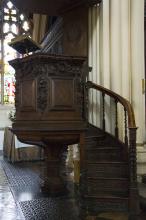 Did you hear a particularly good sermon, homily, teaching, preaching, lesson or message this Sunday?
We'd love it if you'd share it with us.
Please email Cathleen (cfalsani@sojo.net) with links to audio, video or text versions of the message you heard, and we'll share the best of the best with the rest here on God's Politics.