pledge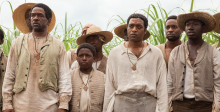 When racism is tolerated, the reconciling work of Christ on the cross is contradicted.
Air Force Academy cadets will no longer be required to include the words "so help me God" when taking their annual Honor Oath.
On Friday officials at the Colorado Springs, Colo., campus announced its 4,000 current cadets would be allowed to opt out of the final phrase of their honor code, which they reaffirm each of their four years of study and training.
"Here at the Academy, we work to build a culture of dignity and respect, and that respect includes the ability of our cadets, Airmen and civilian Airmen to freely practice and exercise their religious preference — or not," said Lt. Gen. Michelle Johnson, the academy's superintendent, in a statement.
"So in the spirit of respect, cadets may or may not choose to finish the Honor Oath with 'So help me God.'"
The current oath reads: "We will not lie, steal or cheat, nor tolerate among us anyone who does. Furthermore, I resolve to do my duty and to live honorably, so help me God."
Each weekend, 18,000 people gather at one of Eagle Brook Church's five locations outside St. Paul, Minn., to hear pastors preach family-friendly sermons on avoiding excuses and learning to forgive.
When it's time to ask for donations, Executive Pastor Scott Anderson said he's careful to ask only when God deems it necessary.
In recent years, it's been necessary a lot.