Pittsburgh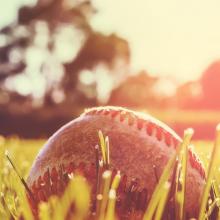 Growing up African American in Queens, New York, I had access to the outdoors in many ways — a unique benefit for many African-American children. From childhood, I frequently attended ball games at the Mets' Shea Stadium, and Brookville Park was quickly accessible on foot or by bike from my home in Rosedale. At both places, I benefited from sunshine and recreation. There, I did not have to worry about resistance or violence. But for many African Americans, access to outdoor and recreational space, including parks, has been complex. My own scholarship has been a study of eco-resistance and violence in green spaces by and against African Americans.
Amanda Gross describes herself as a "weaver of things and people."
Gross, a fiber artist based in Pittsburgh, Pa., has been weaving things — from quilts to bags to skirts — for years. But, as a "weaver of people," Gross completed her biggest project yet this fall.
Gross is the head artist behind the Knit the Bridge project, a massive community effort that covered the Andy Warhol Bridge in Pittsburgh with knit and crochet panels. From August to September, Knit the Bridge workers installed 600 handmade blankets across the 1,061-ft. long bridge.