Philip Seymour Hoffman
I almost gave up on my drug-addict mother. But then I discovered that God never gives up.
In memory of Dorothy Molex (my mom), Philip Seymour Hoffman, and the countless others who battle the demons of addiction.
"What are you arguing with them about?" he asked. A man in the crowd answered, "Teacher, I brought you my son, who is possessed by a spirit that has robbed him of speech. Whenever it seizes him, it throws him to the ground. He foams at the mouth, gnashes his teeth and be- comes rigid. I asked your disciples to drive out the spirit, but they could not." (Mark 9:16-18)
I never thought the Bible had anything to say about addiction. It's not something that I ever heard preached or read in the Bible. As someone who grew up in a household with an addicted parent, I wanted answers, but church didn't provide them and the Bible appeared to be silent — until I decided to read this story through the lens of my life and personal experiences.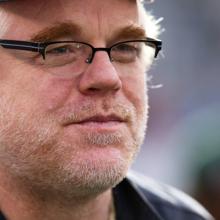 Tom Junod of Esquire wrote an insightful piece about the death of Philip Seymour Hoffman titled " Philip Seymour Hoffman's Final Secret: The cost of holding up a mirror to those who could barely stand to look at themselves ." The whole article is worth reading, but these words are especially important:
"There was no actor, in our time, who more ably suggested that each of us is the sum of our secrets … no actor who better let us know what he knew, which is that when each of us returns alone to our room, all bets are off. He used his approachability to play people who are unacceptable, especially to themselves; indeed, his whole career might be construed as a pre-emptive plea for forgiveness to those with the unfortunate job of cleaning up what he — and we — might leave behind."
In his roles, Hoffman played unacceptable, despicable, and broken characters. In other words, he played our cultural scapegoats. But the beauty of Hoffman's work is that he humanized our scapegoats. Of course, his characters were unacceptable because they were guilty of being repellent jerks, underserving of love or sympathy, which is exactly why they made good scapegoats. The function of a scapegoat is to unite us in hatred against them, so the scapegoat who seems to us to be completely guilty, like a cartoon villain, the better sense of unity we can form against them. The best scapegoat is one who even agrees with us about just how terrible he is. As Junod writes, Hoffman "used his approachability to play people who are unacceptable, especially to themselves."