partisan gridlock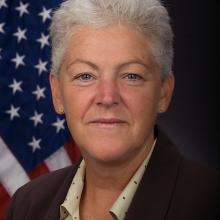 Last week, concentrations of carbon dioxide in the atmosphere reached 400 parts per million – nearly 15 percent over what many scientists estimate is a safe level. Amid this and other crises in creation, the Environmental Protection Agency needs a strong leader to navigate the complex policy and economic situation that governs environmental policy.
In March, In March, President Barack Obama nominated Gina McCarthy to lead the EPA. At the time, many regarded her as a shoo-in, as she has held top posts under Republican governors, was endorsed by many in the energy industry, and has acted as assistant administrator of the EPA under President Obama since 2009.
It was surprising, then, when all eight Republican members of the Senate's Environment and Public Works Committee decided to boycott McCarthy's nomination hearing. This surprise decision, which effectively canceled the vote, was part of a longer-term pattern of obstruction and partisanship on once-routine matters.
In the face of such unprecedented risk to human health and well-being, many were surprised that senators tasked with studying issues of clean air, clean water, and similar issues put ideology ahead of fairness in obstructing the vote. Sen. David Vitter, the leader of the obstructionist group, said it best himself in 2005 when discussing judicial appointments: "I think that every nominee deserves a vote. It's a matter of fairness."