Parents Advisory Council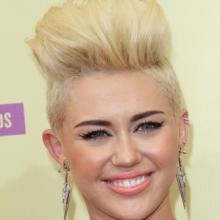 Ever since the most recent MTV Video Music Awards aired, there has been a breathless competition online to see who can be more offended by Miley Cyrus' highly sexualized performance. Yes, I watched it, and yes, much of it made me pretty uncomfortable. It was hard for me not to imagine my own daughter a dozen or so years from now, longing to replicate the gyrations and sexual gestures of another – but similarly overt – pop idol.
Basically, it was lowest-common-denominator entertainment: hardly anything new in the music industry. Madonna did as much and then some decades ago, so why is this particular incident such a big deal?
For one thing, one of the most lurid moments of the performance had her grinding in a compromising position with a married man nearly twice her age. Interesting, though, that the criticisms of Miley online have far outweighed those of Robin Thicke, the married man in question who participated in said grinding. Suffice it to say that women historically have been held to different standards of sexual expression than men, and when in doubt, blame the woman. Not that her dance was appropriate, but it tells us more about ourselves when we obsess about the shenanigans of the young woman than the borderline adulterous displays of a much older man.