Paolo Gabriele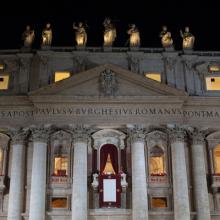 Pope Francis on Thursday approved a major overhaul of the Vatican's criminal laws, introducing specific offenses for child sexual abuse and leaking confidential documents.
Vatican laws against money laundering, corruption, and the financing of terrorism were updated to respond to the recommendations of the European financial transparency watchdog Moneyval. The Vatican submitted to Moneyval oversight as part of its bid to use the euro as its currency.
Under the new norms, which will go into effect on Sept. 1, the Vatican also abolished life imprisonment, substituting a maximum jail term of 30 to 35 years.