offensive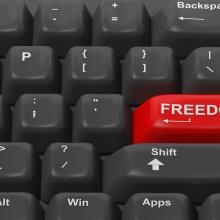 If political correctness is understood as a conscious attempt to avoid discriminatory actions or statements against marginalized people, it is a natural outflow of the Christian life. Christians seek to follow Christ's self-sacrificial nature in all they say and do. 1 Peter 2:21 tells us, "For to this you have been called, because Christ also suffered for you, leaving you an example, so that you should follow in his steps."
I was pretty amazed by the popularity of the first lists of Christian clichés I created (linked at the bottom of this article). I think it was because so many Christians saw themselves somewhere in the list and others (maybe even some Christians!) have been on the receiving end of these clichés and resonated with my frustration in hearing them pretty much my entire life.
Since that initial series ran, I've been thinking about other things Christians often say that tend to do more harm than good. So here are a few more to add to the list.
Bless his/her heart: This usually follows one of two less-than-Christian kinds of statements. Either it's said after some kind of thinly veiled insult or after a juicy bit of gossip about the person whose heart you want to be "blessed." Examples include, "Did you hear Nancy's husband got caught sleeping with his secretary? Bless her heart," or, "He's not exactly the sharpest tool in the shed, bless his heart."
If you're from the South, you definitely know what I'm talking about.