Next Gener.Asian Church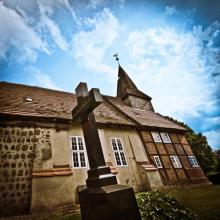 There are few things as exhausting, draining, and disheartening as family drama. I'm not talking low-level sibling rivalry over who gets shotgun all the time. I'm talking deep-rooted family issues that go generations back. That kind of family drama shows up in the most inopportune times in the most inappropriate places — at someone's wedding or funeral, at the family reunion, or while grocery shopping.
But when family drama shows up in the church, it grieves me. It riles me up like nothing else does because it is in my identity as a Christian and Jesus-follower where I am all of who God created me to be and has called me to be — Asian and American, Korean, female, friend, daughter, wife, mother, sister, aunt, writer, manager, advocate, activist. The church is the place where I and everyone else SHOULD be able to get real and raw and honest to work out the kinks and twists, to name the places of pain and hurt, and to find both healing and full restoration and redemption.
So when the church uses bits and pieces of "my" culture — the way my parents speak English (or the way majority culture people interpret the way my parents speak English) or the way I look (or the way the majority culture would reproduce what they think I look like) – for laughs and giggles, it's not simply a weak attempt at humor. It's wrong. It's hurtful. It's not honoring. It can start out as "an honest mistake" with "good intentions," but ignored, it can lead to sin.
Fortunately, there is room for mistakes, apologies, dialogue, learning, and forgiveness.