New Gingrich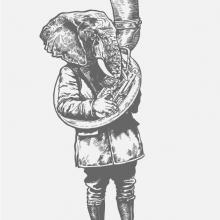 The unofficial results are in and it looks like former governor Mitt Romney won the Michigan primary with 41 percent of the vote. Many commentators believe that this win indicates a recovery of momentum for the Romney campaign.
There are now unconfirmed reports that building off the popularity of President Obama's rendition of Al Green's "Let's Stay Together," Mitt Romney has been working on a cover of Katy Perry's "Hot n' Cold" to sing for GOP primary voters.
Not to be outdone, Santorum, Gingrich, and Paul pull a few tricks from their sleeves too.