nation's founders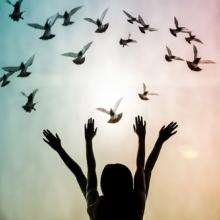 Tomorrow, millions of people across this land, will be celebrating our nation's freedom. Many will be marking Independence Day by going to see the fireworks, watching Fourth of July parades, or just having a barbecue and enjoying time together with their family or friends.
One of the things I began doing a few years ago on the Fourth of July was to call a very special person in my life and in the life of my family. His name is Paul Anderson. Had it not been for Paul and his family, my family and I would not have been able to emigrate in 1987 from Poland to the United States. So on every July 4, I call Paul and thank him for helping me and my family arrive safely and settle in this country.
I tell him that he's had an important part to play in so many good things I've experienced over the past 26 years that I've been living here — including discerning a Franciscan vocation and becoming a friar.