nataly dawn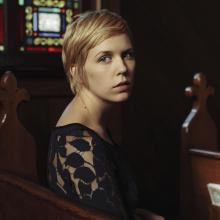 A while back I had an opportunity to sit down and talk with up-and-coming singer-songwriter Nataly Dawn about faith and songwriting. Dawn grew up in France, went to Stanford for undergrad, and made it big on YouTube with a duo called Pomplamoose before signing with Nonesuch records and starting her solo work.
This interview was edited for length and content.
Nataly: I have to warn you, I'm in a little bit of a food coma; I just made a really big brunch. I had probably five pancakes.
Brandon: Wow. Impressive. That's awesome.