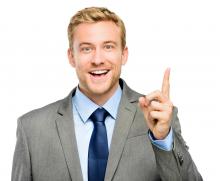 I got to thinking about evangelism this month in particular as part of My Jesus Project, a year-long practice I'm engaged in to more deeply understand what it really means to follow Jesus. This month I'm studying what I call "Jesus the Evangelist," with Alan Chambers as my mentor. Chambers is best known as the founder and longtime head of Exodus International, an organization that emphasized conversion therapy, or helping people who were gay become — for lack of a better term — un-gay.
But it didn't work. Chambers said so himself, as he is gay too, and he knows firsthand that he is still very much the same sexual being he was before. Further, the organization's form of evangelism did a lot of damage, which he now seeks to repair.
Here are some all-too-common examples of how we misstep when trying in one way or another to share our faith with others.