ministers
JERUSALEM — Religious leaders from around the world have stepped up their pleas for the safe return of two Syrian bishops who were kidnapped April 22 by armed men as they were driving near the war-torn city of Aleppo.
The kidnappers, who have not been identified, abducted Greek Orthodox Metropolitan Boulos Yazigi and Syriac Orthodox Metropolitan Youhanna Ibrahim, both of Aleppo, while they were undertaking a "humanitarian mission" to help Syria's Christian minority, according to Syrian Christian expatriates in the U.S.
The bishops' Syrian Orthodox driver was killed in the attack.
Since 2011, more than 70,000 Syrians have died in fighting in the bloody civil war between forces loyal to Syrian President Bashar Assad and rebels seeking to oust Assad's strong-arm regime.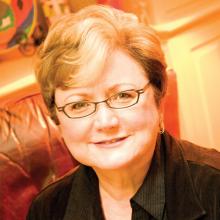 Eileen Guenther, the national president of the American Guild of Organists, reveals behind-the-scenes church struggles in her new book, Rivals or a Team?: Clergy-Musician Relationships in the Twenty-First Century.
Guenther, an associate professor of church music at Washington's Wesley Theological Seminary and the former organist at Foundry United Methodist Church, talked with Religion News Service about her findings and advice. Some answers have been edited for length and clarity.
Q: You titled your book Rivals or a Team? From your research, which is a better description of most clergy-musician relationships?
A: I would say that rivals may well be the most prevalent, but team is our aspiration.
Q: Why is it so difficult for musicians and ministers to sometimes get along and not have an intense rivalry?
A:. Part of it is lack of understanding of roles. Part of it is control. Each of us is used to kind of being in control in our area, but sometimes if the roles haven't been clarified, then the control issues become simply that, rather than sorting out, 'OK, who's going to choose the hymn?' That's one of the really big issues.