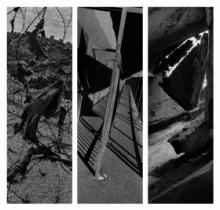 For centuries, popes sponsored the work of artists such as Michelangelo, Raffaello, or Bernini, who went on to create some of their masterpieces within the very walls of the Vatican.
Yet over time, the marriage between art and faith grew stale — the Vatican's culture minister even called it a "divorce" — with the Roman Catholic Church finding itself estranged from the art world it did so much to create.
Now, in a bid to revive its ancient tradition of arts patronage, the Holy See will participate with its own pavilion at the 2013 Venice Biennale, a leading international arts festival.