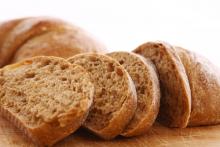 I really did not like Michael Pollan's newest offering, Cooked: A Natural History of Transformation. Here are three reasons why:
1. The premise feels phony and staged.
Pollan has said that he is "more at home in the garden than the kitchen" (In Defense of Food), but this modesty about his cooking skills is less than convincing to those who read The Omnivore's Dilemma, in which he prepared a highly local meal of wild pork cooked two ways, bread leavened with wild yeasts he captured himself, and a sour cherry galette with fruit from Pollan's own trees.