mercy ministry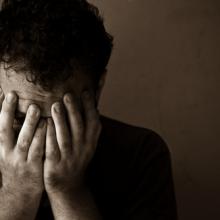 Our church is right in the heart of the city and as such, many who make their home outside find their way into our worship services on Sunday and throughout the week for various reasons. The first year Amy and I were here, we made a concerted effort to allow people to sleep on the steps and in the courtyard of the church if they so chose, as it seemed to be the bare minimum offering of hospitality required of us.
In the past few months, however, things have gotten a lot more complicated. Several fights have broken out over turf, a couple of people have fallen and lost teeth or broken ribs, and at least three times, people have broken into the boiler room to sleep. At least once or twice a week, we catch a group of younger folks shooting up heroin in the courtyard, their needles scattered about in the midst of the greenery. We have found every kind of bodily waste one cares to imagine in the common area, and this Sunday during our annual church cookout, I had to escort one man out of the restroom for masturbating to pornography in one of the bathroom stalls.
There comes a point when the hospitality afforded to those we are trying to welcome in has to be weighed against the safety of those already present in the community. Although the sanitation issues and the vandalism were less than pleasant, the violence, drug use, and sexual indiscretions finally pushed us over the line. We met with the Portland police and had a notice posted that said any loiterers who refused to leave upon request would be arrested.