Martine Cohen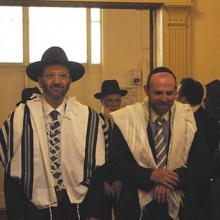 Amid a finance scandal that touched the heart of France's Socialist government, a quieter drama played out this month as the country's top rabbi resigned his post after admitting to plagiarism.
Rabbi Gilles Bernheim offered his apologies for "borrowing" the work of others and lying about his academic credentials, ending a leadership crisis that has rocked the country's 600,000-strong Jewish community, the largest in Europe.
Now, as the search begins for a new grand rabbi, questions are mounting about which direction the religious leadership will take — notably whether it will continue Bernheim's move toward a more "modern" and perhaps more inclusive French Judaism, or return to a more inward-looking faith.