manners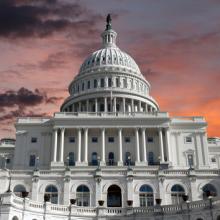 I live in community. What constitutes living in community means different things depending on whom you're talking to. To my 80-year-old grandmother it means that I have joined a cult. In reality, I live with my 10 fellow interns.
Together, we are all learning what it means to live and function as a cohort, how to pour the love of Christ into one another, and how to borrow strength from friends when we need it most. This includes sharing a home, sharing a budget, and sharing the last bit of ice cream that is left in the freezer.
A few nights ago during dinner sharp demands bounced from person to person. Many of our simple requests were stated as demands. Of course, when feeding 10 hungry people there is understandably a bit of an urgency to get food. But, there were no pleases and very few thank-yous.
When our parents teach us at a very young age to say the magic words — please and thank you — they give us our first lessons in morality. Manners are the first step to morality. Etiquette is the first gesture of ethics. Manner and morals derive from the mores of a society. Etiquette derives from the ethos and ethics of a society.
When Arizona Governor Jan Brewer wagged her finger in President Obama's face upon his arrival in her state, she demonstrated not only a disregard for the Office of the President, but she simply displayed bad manners.
In the United States, we do not have a monarch that embodies the state in his or her person. In the United States, that person is the president of the United States. He and the vice president are the only two elected officials who are elected nationwide. Thus, the president is not only the head of the executive branch of government, but he is the representative of the entire country.
Governor Brewer's demeanor toward the president was inappropriate. However, the deeper question is why would this woman think it is appropriate to put her finger in anyone's face, president or not?