Lowell Bliss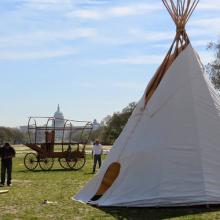 Editor's Note: Want more ideas for how to celebrate Earth Week? Click here to sign up for Earth Week updates through Friday.
This week, we finally had some good news in the fight against climate change: President Barack Obama announced a further delay in the review process for the Keystone XL pipeline. The right thing to do is to reject the pipeline once and for all, but we all know politics is never that simple. The president says no decision will be made until the end of the year, which means the deadline comes after this year's election. But the president isn't up for re-election again, and protecting the environment should not be a partisan issue. All of us have a stake here.
We need more time, President Obama says, more reviews, more answers. But for Sojourners' Rose Berger, who has been a leader in the faith community's witness against Keystone XL, the answer has been clear for a long time.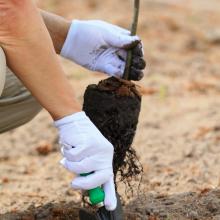 Many believers are familiar with the term "medical missions." Less well known, though a growing awareness is popularizing the movement, is the field of environmental missions. The idea's biblical base is to combine God's creation care mandate with the additional call of Christ's "great commission." What that means and looks like and how it can be cultivated into fruition is the subject of Lowell Bliss's new book, Environmental Missions: Planting Churches and Trees. Bliss is the director of environmental missions organization Eden Vigil.
The purpose of the newest category of missions, Bliss asserts, is two-pronged. The goal is to integrate the dual aims of the environmental missionary: to care for the environment and to make disciples. Why? Because God is a both/and God, not an either/or God. He cares for both people and the planet; he is concerned with saving both souls and soil. Following Jesus' example, then, we can be both people and tree-huggers.