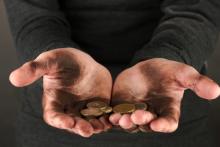 Jesus calls us to help the poor. That is a point that few would debate. One key indicator of our obedience is how we treat the poor and vulnerable among us. Where we fall into debate is how to do it the most effectively.
One thing that gets lost in the rhetoric is that many of the solutions we have are already effective — they just need to be improved. And we have plenty of ideas that already help lift families out of poverty while encouraging them to work. Sounds perfect, right?
The Earned Income Tax Credit (EITC) is one such program. It provides a tax credit based on how much income a worker takes in — the more income they take in, the more benefit they get, up to a maximum point when it starts to phase out. This gives working people incentive to keep working rather than rely on assistance alone.