longing
Reflections on the Revised Common Lectionary, Cycle A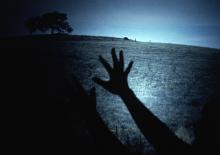 I've wrestled for years with a Christian faith that focuses on personal salvation, on many levels, some of which I'm still excavating. First, the emphasis on individual salvation always seemed ironically selfish for a faith that seemed otherwise to be about putting yourself second to others. I also struggled with the idea that Christianity is about getting a certain set of beliefs right, articulating them before a group of peers through a statement of faith and then you were official. Is it really so rote? So didactic? So … human?
All my life, I've heard stories of people who felt utterly transformed by their faith proclamation, or at the moment of baptism, in the throngs of prayer or during some particularly stirring worship service. They spoke of these feelings for which I longed. I wanted the mountaintop experience, after which I would never be the same. I wanted to be turned inside-out by God, illuminated by the Holy Spirit with a fire that never subsided. I wanted to feel what all these other Christians claimed to be feeling.
I've been to literally thousands of worship services in my life. I've been back and forth through the Bible, taken communion more than a thousand times, was baptized, sang the songs, said the prayers, and yes, I've had moments when I felt as if God was so close I could nearly reach out and touch whatever it was that I sensed.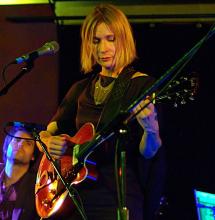 Sam Phillips is achingly honest.
Whether she's singing about relationships — with loved ones, the world or God — politics, art, the church, Aimee Semple McPherson or Christmastime, you can count on Sam to bring her singularly pure voice and the truth. She is true blue (and one of her favorite guitars is as red and shiny as RudolfOn her new album, Solid State: Songs from the Long Play, Sam has two songs that have quickly become new favorite Christmas tunes for me. One is explicitly about Christmas, and the other is not, but both speak eloquently (and truthfully) about the mystery and melancholy that the season brings to many of us.
In "It Doesn't Feel Like Christmas," Sam talks about missing someone special during the holidays. The lyrics are sad, her voice is sweet, and the juxtaposition of the two strikes a deep chord in my heart. True. Difficult. Beautiful.