lifetree cafe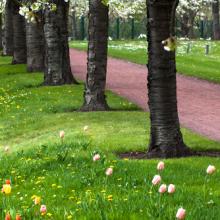 On a recent Monday evening, a room inside Christ Community Church was transformed into a coffeehouse with fresh-brewed coffee, plenty of popped kettle corn and the thorny subject of racism on the table.
For an hour, about 20 people gathered around tables, shared personal experiences about racism, watched a short documentary and answered questions meant to stimulate conversation.
The event is called Lifetree Cafe, and it's a new evangelical tool gaining popularity with churches reaching out to potential members.