LifeChurch.tv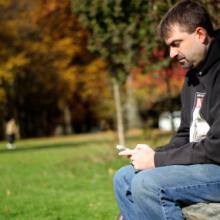 Like lots of college students, Lauren has a smartphone loaded with some of the most popular apps around — Facebook, Twitter, and eBay. And like a lot of unbelievers, she asked to not use her full name because her family doesn't know about her closet atheism.
One of the apps she uses most regularly is YouVersion, a free Bible app that puts a library's worth of translations — more than 700 — in the palm of her hand. Close to 115 million people have downloaded YouVersion, making it among the most popular apps of all time.
But Lauren, a 22-year-old chemistry major from Colorado, is not interested in the app's mission to deepen faith and biblical literacy. A newly minted atheist, she uses her YouVersion Bible app to try to persuade people away from the Christianity she grew up in.
"I know of a lot of atheists who have come to their nonbelief by actually reading the Bible rather than just the fluffy stories they choose to tell you about in church," she said. "Reading the full story with all its contradictions and violence and sexism, it should make you think, 'Is this really what I believe in?' At least it did for me."
Lauren is not alone. No one knows how many atheists have downloaded YouVersion and other smartphone and tablet Bible apps, but it is enough that word of the phenomenon has reached the Edmond, Okla., headquarters of LifeChurch.tv, the evangelical megachurch that created the app.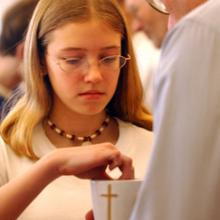 As online worship becomes more common in some churches, leaders within the United Methodist Church are debating whether the denomination should condone online Communion.
About 30 denominational leaders met last week after Central United Methodist Church in Concord, N.C., announced plans to launch an online campus that potentially would offer online Communion. Some nondenominational churches already offer online Communion, according to United Methodist News Service, but leaders urged the denomination's bishops to call for a moratorium on the practice and do further study of online ministries.
The majority of the leaders agreed with the statement that Communion "entails the actual tactile sharing of bread and wine in a service that involves people corporeally together in the same place." Not everyone, however, agreed that congregants must be in the same place.