letters to the editor
How to not contribute to anti-Judaism.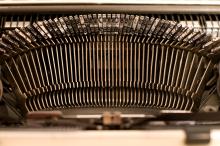 In response to Jim Wallis' post, "Having the Sisters' Back" :
 
Thank you so much for bringing this issue to the attention of your readers. I am a Catholic woman and mother of three. My husband is a Methodist and we have raised our children in the two traditions we hold dear. I have become a recent friend to a sister who is very concerned with what is happening. We have recently begun to work on social justice issues in our parish. We are small, but I believe, with the help of the Spirit, we will one day be mighty....