legalizing marijuana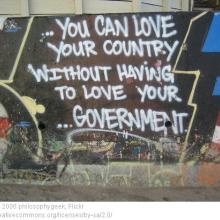 While it's not uncommon to hear the terms "Tea Party" and "libertarian" uttered in the same descriptor, a new survey shows the gap between the two movements. According to the new American Values Survey, an annual release from the Public Religion Research Institute, a full 61 percent of libertarians do not consider themselves part of the Tea Party.
"While conventional wisdom has assumed that the Tea Party movement is fueled by libertarian convictions, most libertarians see themselves as outside of the Tea Party movement. Notably, libertarians are also half as likely as those who identify with the Tea Party movement to see themselves as part of the older Christian right movement," said Dr. Robert P. Jones, CEO of PRRI, in a news release.
In fact, only one in five libertarians claim affiliation with the religious right or conservative Christianity — a claim that more than half of Tea Party adherents would make.