laugh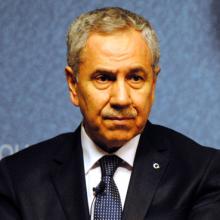 Many Turkish women were doubled over with laughter Tuesday after their country's deputy leader said in a speech assailing "moral corruption" that women should not laugh in public and should not talk on their mobile phones so much.
Speaking Monday night at a celebration marking the end of Ramadan, Deputy Prime Minister Bulent Arinc took aim at contemporary life in Turkey, arguing for more chastity, humility, and reading of the Quran and less consumerism, oil consumption, and sex in the media, the Hurriyet Daily News reported.
Social media lit up as news of the speech spread, with hundreds of Turkish women posting photos of themselves and friends laughing in public places. Popular hashtags included #kahkaha (laugh) and #direnkahkaha (resist, laugh).
The Hurriyet Daily News offered this excerpt from Arinc's remarks: "Chastity is so important. It is not only a name. It is an ornament for both women and men. [She] will have chasteness. Man will have it, too. He will not be a womanizer. He will be bound to his wife. He will love his children. [The woman] will know what is haram [sin] and not haram. She will not laugh in public. She will not be inviting in her attitudes and will protect her chasteness."
This past year taught me so much about the gospel and caused me to go deeper into my faith. As this new year begins, here are five spiritual resolutions I learned from last year:
1. Return to the gospel. Gordon Cosby, the founder and pastor of The Church of the Saviour in Washington, D.C. passed away in early 2013. He was a mentor, elder, and spiritual director to me. I miss Gordon greatly and often have things I would like to talk with him about. But I usually know what he would say to me and it would always be about returning to the gospel. In his last sermon, spoken from his death bed, he spoke of Jesus' "clear and frightening statement that the last shall be first and the first shall be last."