kneeling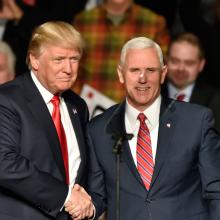 Mike Pence is following President Trump, but he is utterly failing at following Jesus.
Mike Pence's actions during the football game had nothing to do with the love and justice Jesus calls his followers to strive for.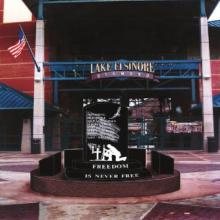 A California federal judge has rejected a proposed religious memorial at a publicly owned baseball stadium as a violation of both federal and state laws.
On Thursday, U.S. District Judge Stephen V. Wilson of California's Central District ruled that a granite monument depicting a soldier kneeling in prayer before a cross lacked "a secular purpose" and has "the unconstitutional effect" of endorsing religion over nonreligion.
The decision came nine months after a lawsuit was filed by the American Humanist Association, a national organization of nonbelievers. The memorial was planned for city property in Lake Elsinore, Calif., a community of about 53,000 people in Southern California's Riverside County.