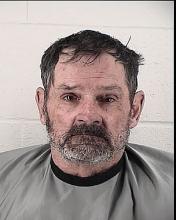 A judge on Nov. 10 issued the death penalty for the white supremacist convicted of shooting to death three people at two Jewish centers in Kansas last year.
Johnson County District Court Judge Thomas Kelly Ryan sentenced Frazier Glenn Cross, 74, to die by lethal injection.
A jury in early September convicted Cross, a former senior member of the Ku Klux Klan, of the murders and recommended that he be put to death. Cross also was convicted of three counts of attempted murder for shooting at three other people.