kerger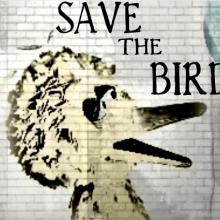 OK, the @firedbigbird tweets have been hilarious.
And it's almost understandable that America has given so much attention to the Big Bird comments from Tuesday's debate. (@Firedbigbird had more than 31,000 Twitter followers as of late Friday afternoon.)
I mean, Romney's comment was definitely a "zinger."
We get it. It's funny. But come on.
On Thursday, Public Broadcasting System (PBS) CEO Paula Kerger talked to CNN about the issue, and she couldn't believe the iconic children's TV star has gotten this much attention either.