justice clarence thomas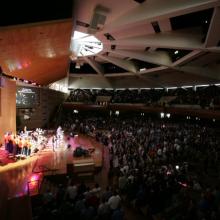 The U.S. Supreme Court on Monday let stand a lower court ruling that a Wisconsin high school acted unconstitutionally when it held its graduation ceremonies in a local megachurch.
The case,
Elmbrook School District. v. Doe
, involved a high school in a suburb of Milwaukee that rented the nondenominational
Elmbrook Church
for its graduation exercises in 2009. In 2012, the Chicago-based 7th U.S. Circuit Court of Appeals called the event was "offensive" and "coercive." The church's banners, pamphlets, Bibles, and other religious materials remained in the sanctuary during the graduation.
As is their custom, the justices did not give a reason for declining to hear a challenge to the 7th Circuit ruling.
Monday's decision may be a signal by the court that despite its approval of sectarian prayers at public meetings in the Town of Greece v. Galloway decision in May, it draws the line at exposing children to religious symbols when they have not choice about it.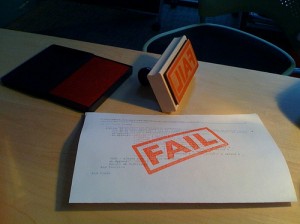 If you're anything like me, reading this brief entry from Ian Millhiser at ThinkProgress.org titled, "Scalia says there's nothing unconstitutional about executing the innocent," will no doubt do more to raise your blood pressure than the afternoon latte you were just contemplating.