Jonathan Rieder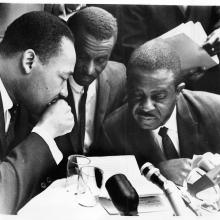 It may be the most famous speech of the 20th century.
Millions of American schoolchildren who never experienced Jim Crow or whites-only water fountains know the phrase "I have a dream."
And many American adults can recite from memory certain phrases: the Rev. Martin Luther King Jr.'s use of the prophet Amos' vision of justice rolling down "like waters and righteousness like a mighty stream," or the line about children being judged not by "the color of their skin but the content of their character."
To many in this country, "I have a dream" has a place of honor next to the Declaration of Independence, the Emancipation Proclamation and the Gettysburg Address. It celebrates the lofty ideals of freedom.
But scholars say it would be a mistake to celebrate the speech without also acknowledging its profound critique of American values.