Jewish-American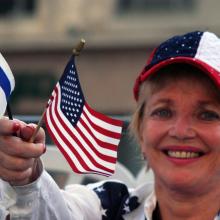 The head of a national Republican Jewish activist group predicted on Nov. 10 that dissatisfaction with the Iran nuclear deal will increase the GOP's share of the Jewish vote in 2016. His Democratic counterpart argued that Jewish Americans, who overwhelmingly vote for his party, are divided over the deal and prioritize other issues.
The debate took place at one of the largest annual gatherings of Jewish activists in the world — the General Assembly of the Jewish Federations of North America — just hours before an address to the group by Israeli Prime Minister Benjamin Netanyahu.
"I say it with a broken heart and a lot of sadness," said Republican Jewish Coalition Executive Director Matt Brooks on what he alleged is flagging Democratic support for Israel in recent years.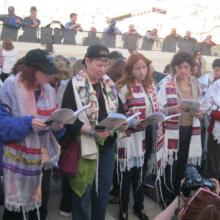 Where once it seemed that uncritical devotion to Israel was the norm for U.S Jews, that Zionism and Judaism were hand-in-glove, new research finds that's not the case today — if it ever was.
The Pew Research Center's newly released, comprehensive Portrait of Jewish Americans not only delved into myriad ways people identify as Jews, it also probed their emotional connection and their theological and political ideas about the Jewish state.