Jan Michiel Otto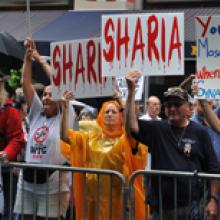 North Carolina lawmakers on Wednesday approved a bill to prohibit judges from considering "foreign laws" in their decisions, but nearly everyone agrees that "foreign laws" really means Shariah, or Islamic law.
North Carolina now joins six other states — Oklahoma, Arizona, Kansas, Louisiana, South Dakota, and Tennessee — to pass a "foreign laws" bill. A similar bill passed in Missouri, but Gov. Jay Nixon vetoed it, citing threats to international adoptions.
The bills all cite "foreign laws" because two federal courts have ruled that singling out Shariah — as Oklahoma voters originally did in 2010 — is unconstitutional.