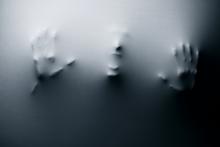 The story of Job is one of the literary classics in the Bible. It is a story that tries to sort out why bad things happen to good people. It is a story that tries to make sense out of suffering. It is a story that concludes with an epic confrontation between Job and God. And it is a story that captures the isolation, the misunderstanding, and the feelings of abandonment.
Job's friends and his wife are convinced that it is Job's sin that has led to his misfortunes. That has a familiar ring to people trapped in violent and abusive relationships. "Why did you make him mad?" friends ask. "Why don't you just leave?"
And inside the relationship, the abuser often threatens even greater harm if the victim tells anyone about what is happening. And if the victim decides to leave, the risk of violence increases, often with lethal consequences.
As Job said of God, "If I go forward, he is not there; or backward, I cannot perceive him; on the left he hides, and I cannot behold him; I turn to the right, but I cannot see him…If only I could vanish in darkness and thick darkness would cover my face!" (Job 23:8-9, 17)
Victims of domestic violence – both women and men as well as children – often feel isolated, abandoned by family and friends who are uncomfortable or afraid of the topic, trapped by religious traditions that stress male dominance and the indissolubility of marriage and feel forgotten by God. Job knew that feeling.