isla vista
It seems like violence will never end. Portland. Seattle. Las Vegas. Isla Vista. Almost every day in Chicago. Not to mention Iraq, Boko Haram, the conflict in Ukraine, and the continued war in Afghanistan.
The Huffington Post just reported that "If it's a school week in America, odds are there will be a shooting." Since the Sandy Hook tragedy in 2012, the United States has averaged 1.37 school shootings per week.
And our culture is divided on how best to respond. One side declares we need to increase gun regulations. The other side insists we need more guns. The two sides are locked in a bitter political rivalry, using terms like "rights" and "responsibilities" and neither side will budge. One side will win the political battle concerning gun rights, but I fear that no matter who wins the battle it will only perpetuate the war.
I'm feeling despair, and from my Facebook feed, I know many others are feeling the same way. After all, this is so much bigger than guns; it's about a culture of violence. But please, don't fall into despair. We have too much work to do.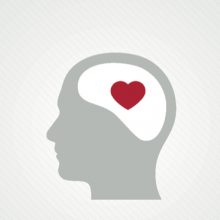 One in four individuals will suffer with a mental health issue in a given year — and that these statistics can often be our friends, family, or ourselves. After tragedies like what happened in Isla Vista and on Seattle Pacific's campus, we listen to the voices of victims' families and mourn with them as they share stories of their lost loved ones. But we ignore an even more painful story about the lives of the gunmen.