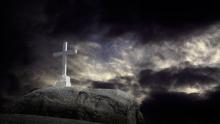 The violence of our world seems to be spiraling out of control. Every news outlet is filled with the latest tragedy and for many, the violence has struck closer to home than they ever imagined. Sadly, much of the violence is being done in the name of religion. Religion — at its best — is designed to be a conduit for right relationship. At it's worst, used as a tool for manipulation and violence. While the former is certainly happening, the latter appears to be one step ahead at the moment.
If ever there were a time where the work of peacemaking seemed soft and unrealistic while proposing some kind of fairy tale future reality, it is now. If ever there were a time to set aside the way of reconciliation for the way of revenge, it is now. Peacemaking appears to be a royal waste of time reserved for the ignorant idealists.
Yet, if ever there were a time the exact opposite case could be made, it is now. In recent history, there has never been a time peacemaking is more necessary. In fact, the moment we deny the necessity for peacemaking, we deny the very mission of God and the vocation of God's people. God's work is peace — the holistic repair of relationship — and the vocation of God's people. We aren't pawns in a divine drama that will end in an atomic holocaust allowing us to apathetically put our hands up in resignation because "everything is going to hell." No, the Jesus Community is to announce the reality of God's kingdom and participate in God's activity of making all things new. And not just in some future world, but NOW.
Where do we start and how do we keep hope in a world of war?
We need to give up peace for Lent.