intern program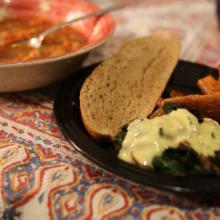 One of the best things about food and cooking is sharing. From devouring cheap local eats with best friends to inviting people over for dinner or hosting a full on party, food brings people together.
This week is Earth Week and as an intern community we are choosing to make concerted efforts to be greener in our choices to promote healthy bodies and ecosystems. This is the motivation behind Meatless Mondays. This global movement asks for restaurants, organizations, and individuals to go veggie on Mondays, being mindful of how our eating habits affect the globe.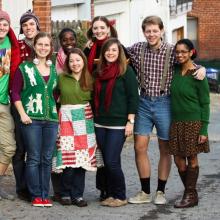 While the new year is just beginning for most, our intern year at Sojourners is halfway up.
Applications for next year's program are due March 1st, and if you or anyone you know is on the bubble in regard to applying, here are a few thoughts from this year's interns as to why you should apply.