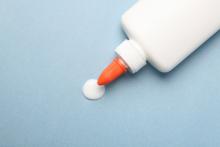 What matters is human ingenuity. Allow people a window of freedom, and they will fly through it.
They will buy millions of tablet computers as escape from cramped airplane seating and being tethered to desktops. They will create homegrown social networks when Facebook goes weird with their privacy. They will abandon overpriced private colleges, avoid uninspiring suburban housing, and seek investments other than the rigged game of common stocks.
If venture capitalists exact too high a price for startup funding, entrepreneurs will turn to crowd-sourcing. While civic leaders chase yesteryear solutions like industrial parks, real job creators set up shop any old place and work around stuck politicians.
In my work with mainline Protestant churches -- perhaps the most "stuck" of any enterprise -- I see two tracks diverging.