holistic sexuality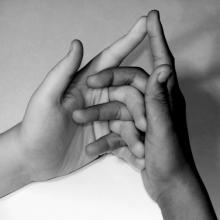 A movement of lay advocates speaking out against sexual violence is gaining steam in the faith communities. But are similar efforts happening inside church doors?
When it comes to leading denominational conversations on sexual violence, clergy across traditions express twin reactions: encouragement over the protocols already in place and the efforts of fellow advocates; and frustration with a culture of silence around sexual violence in the church. Despite strikingly different experiences across denominations — and church by church — the clergy, church staff, and seminarians who spoke with Sojourners are in agreement that addressing this issue in one's own house is complicated at every level.
The result: a loss of potential by the American church to be a leading and vibrant institution of radical vulnerability and transformative healing.