Harvest Christian Fellowship
President Donald Trump had promised last week evangelical Christians would "love" his nominee for the Supreme Court.
And in fact, said evangelical author and president of The KAIROS Company Johnnie Moore, a member of Trump's evangelical advisory board, "Evangelicals are ecstatic."
On Jan. 31, Trump nominated Neil Gorsuch to fill the open seat on the Supreme Court left by the unexpected death of Justice Antonin Scalia nearly a year ago.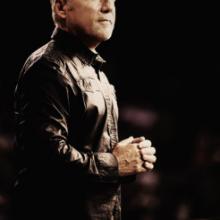 Pastor Greg Laurie knows a thing or two about prayer in tough times.
The honorary chairman of this year's National Day of Prayer (May 2) says prayer was the only thing that got him through his son's death five years ago. When fellow megachurch pastor Rick Warren lost his son Matthew to suicide, Laurie was the man he most wanted to hear from.
Laurie, 60, who leads the evangelical Harvest Christian Fellowship in Riverside, Calif., talked about prayer, grief, and what not to say when a friend's loved one dies. The interview has been edited for length and clarity.