guns in churches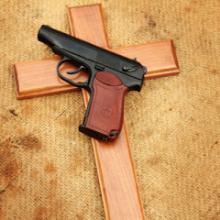 The Arkansas Senate has passed a bill that lifts a ban on carrying concealed weapons in church.
The proposal, which goes to the Arkansas House for consideration, would allow churches to decide which, if any, worshippers with concealed carry permits can bring their firearms inside.
The measure passed 28-4 on Monday Jan. 28, KATV reported.